City of Edmonds' "Haunted Worksite"
10.26.18 - The city of Edmonds is best known for its ferry and beautiful flower beds, tended by members of Teamsters 763, lining the streets of its historical downtown.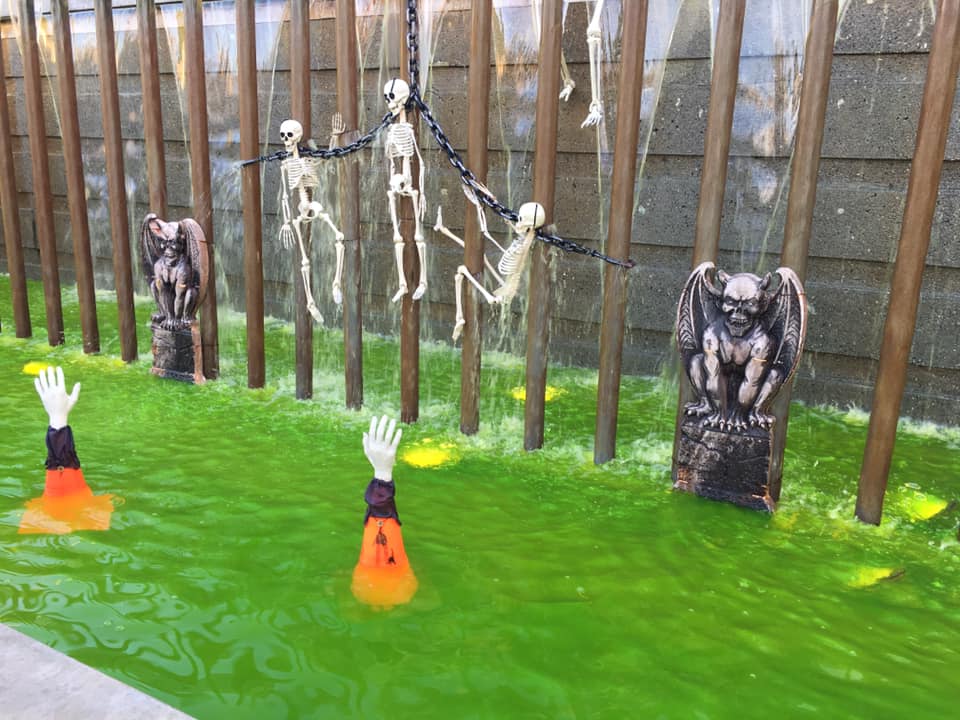 But this time of year, Edmonds is a "spooktacular" destination for Halloween fun, thanks to the town's annual Scarecrow Festival, sponsored by the Edmonds Historical Museum.
The city Waste Water Treatment Plant, operated and maintained by Teamsters Local 763 members, created the "Haunted Worksite," featuring a ghoulish porta-potty, a skeleton in a hard hat who evidently didn't follow safety protocols, a sad safety inspector dealing with that issue and a host of goblins emerging from a ghastly green fountain.
Teamsters 763 members helped design and erect the entry, along with other staff at the WWTP, including a member of AFSCME.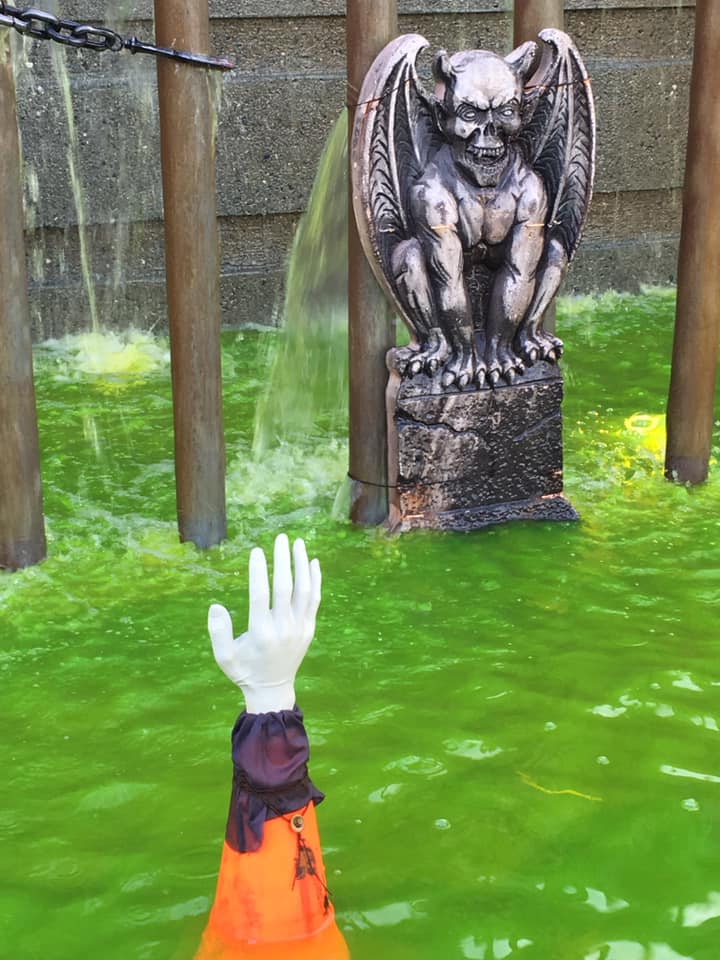 "It was a team effort," said WWTP Manager Pamela Randolph. "Everybody pitched in a little bit."
Teamsters 763 members run the plant's complicated system of software, machinery and biological processes that treat and incinerate solid sewage waste and sanitize the effluent before releasing it to Puget Sound. These members perform a critical function to protect the health of our community and environment.
Teamsters 763 members at the WWTP are Johnathan Castro; Jon Clay; Eric Duenas; Dan Garcia; Daniel Korstad; Les Krestel; Jeanne McKenzie; Jim Nordquist; Fred Pangelinan; Rod Sebers; Robert Slenker; Michael Van Pelt and Eric Vaughan.
To vote for their entry, go to the category for "Artists/Galleries/Government/School/Civic" at https://scf.historicedmonds.org/register-vote/. Voting closes at 6 p.m. Nov. 2.